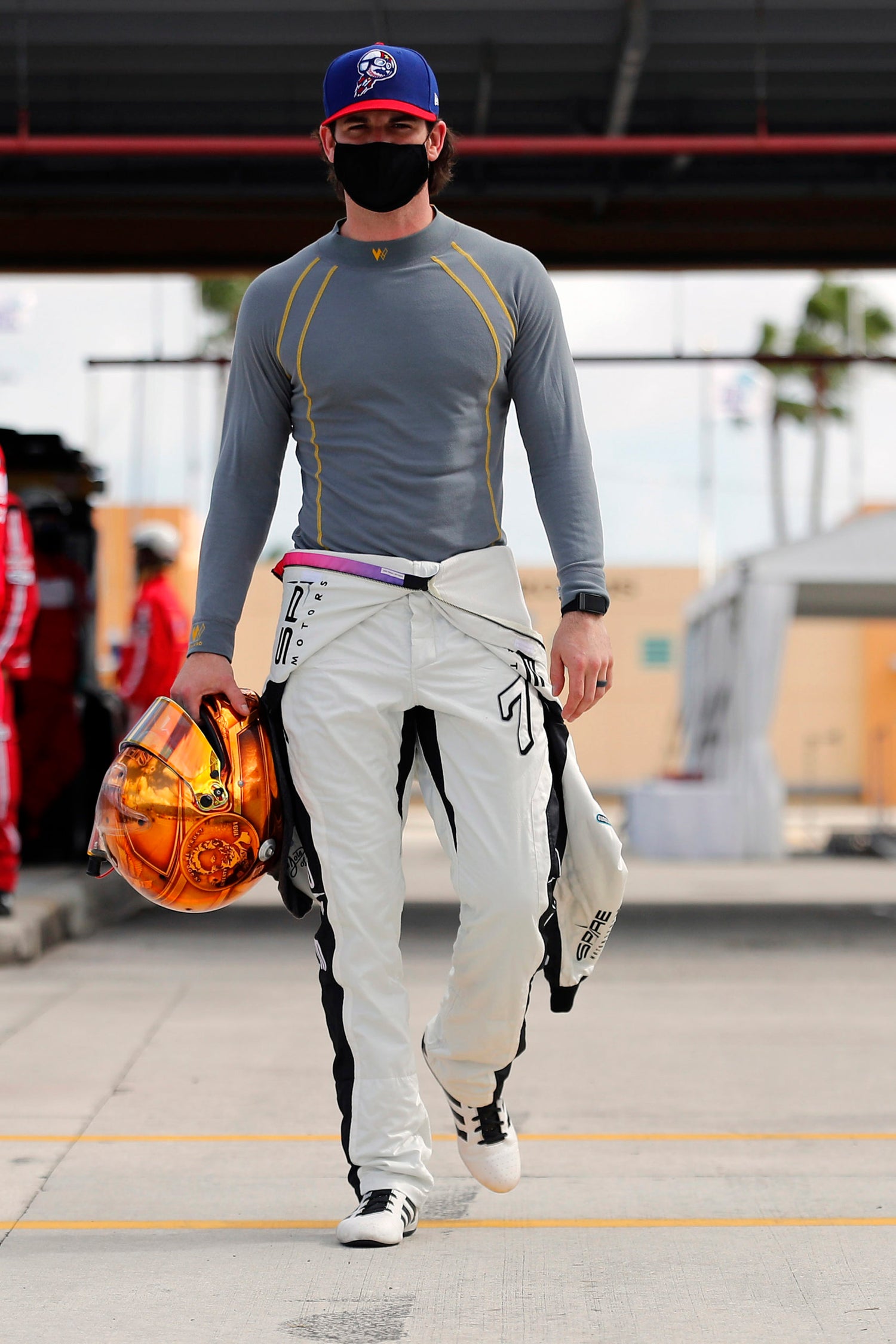 COREY LAJOIE, SPIRE
MOTORSPORTS AGREE TO MULTI-YEAR EXTENSION
CONCORD, N.C. (August
2, 2023) – Spire Motorsports has reached a multi-year extension with Corey LaJoie to remain the driver of the team's No.7 Chevrolet Camaro ZL1 in the
NASCAR Cup Series (NCS).
A third-generation racer whose father and grandfather are members of the New England Auto Racing Hall of Fame, LaJoie won his way to the NCS ranks through top developmental series like the NASCAR
K&N Pro Series East (six victories), NASCAR Whelen Modified Series (two
wins) and the ARCA Menards Series (three wins). The 31-year-old driver also competed in the NASCAR Xfinity Series and NASCAR CRAFTSMAN Truck Series enroute to his full-time seat in NASCAR's premier division.
"Corey LaJoie took a chance on Spire Motorsports before we had any tools, any cars, or even a race shop," said Spire Motorsports co-owner Jeff Dickerson. "He is part of the fabric of this race team so it's hard to put into words what his commitment means to T.J. (co-owner T.J. Puchyr) and I. He made a very thoughtful and deliberate decision to return to Spire Motorsports. He had plenty of other opportunities and chose to stay the course. We're excited that Corey will continue to anchor this team and
we're ready to keep making meaningful progress every time we unload." 
LaJoie, a cornerstone for Spire Motorsports, has been with the team since 2021 and is a veteran of 222 NCS starts. His career best finishes include a fourth- and a fifth-place showing, both coming at Atlanta Motor Speedway. In 22 NCS races this year, LaJoie has scored one top-five, and 11 top-20 finishes.
The Concord, N.C., native is a staple on social media platforms and hosts the podcast "Stacking Pennies."
"When Jeff, TJ and I sat at the conference table three years ago,
with a whiteboard and vision to build a competitive race team, I was excited for the challenge," explained LaJoie. "Since that meeting, I've grown, matured and developed my skills and will continue to improve myself and my extended family at Spire Motorsports for years to come. We will continue stacking pennies and deliver for our great partners on and off the track. We're even more eager to bring our loyal fans on the journey with us."
The NASCAR Cup Series returns to action this weekend for the
FireKeepers Casino 400 at Michigan International Speedway. The 23rd of 36 points-paying races on the 2023 NCS schedule will be televised live Sunday, August 6 beginning at 2:30 p.m. Eastern Daylight Time. The race will be broadcast live on the Motor Racing Network and Sirius XM NASCAR Radio Channel 90.

About Spire Motorsports …
Spire Motorsports is a full-time, two-car NASCAR Cup Series race
team co-owned by long-time NASCAR industry executives Jeff Dickerson and Thaddeus "T.J." Puchyr. In 2023, Spire Motorsports will field the No. 7 Chevrolet Camaro ZL1 for driver Corey LaJoie and No. 77 Chevrolet Camaro ZL1 for Ty Dillon. The team also fields NASCAR Craftsman Truck Series and NASCAR Xfinity Series teams in select events.